Younger SMSF members

There is no question that self-managed super funds are popular among more mature super fund members - but that is not the full story
Certainly, research by Rice Warner Actuaries* shows that SMSFs hold more than half of the superannuation dollars held in retirement products (which include transition-to-retirement pensions).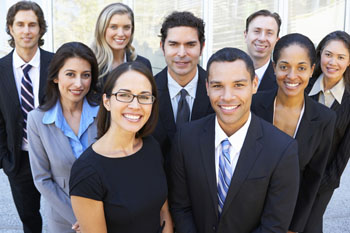 And the tax office's latest Self managed super fund statistical report indicates that almost 60 per cent of SMSF members overall are over 55 with 26 per cent being over 64.
Nevertheless, the SMSF membership is being clearly replenished with a strong flow of younger members.
The same ATO statistical report shows that of the SMSFs established in the June quarter last year, almost 2 per cent of the new members were age under 25; age 25-34 (11.4 per cent); age 35-44 (almost 28 per cent); and age 45-54 (31 per cent).
In short, some 72 per cent of new SMSF members are under 55.
Further, research conducted late last year by market researcher CoreData and presented at the recent national conference of the SMSF Professionals' Association of Australia (SPAA) demonstrates the strong demand for SMSFs among those in the 41-to-50 and the 31-40 age groups.
The research comprised an online survey of almost 1300 consumers (including 385 SMSF trustees), a focus group of SMSF trustees and a survey of professional advisers providing advice to SMSFs.
Two in three of the financial advisers surveyed expect greater demand for SMSFs from those age 31 to 40. "In fact, this younger demographic has exhibited strong growth over the past three years," according to CoreData.
SMSFs are often established by members in their countdown to retirement or at the time of retirement but the figures from a range of sources highlight how more younger fund members are viewing SMSFs for the really long haul. To such members, retirement is typically somewhere in the distant future.
* The Superannuation Market Projections report, published December 2013.

By Robin Bowerman
Smart Investing
Principal & Head of Retail, Vanguard Investments Australia
6th March 2014